"Spring 2022 G2 Report for AP Automation"
Spring 2022 G2 Report for AP Automation ranks solutions in the market based on user-contributed reviews.
This G2 Report download is a scorecard for all 34 players in the AP Automation market and how they compare to one another. G2 scores products based on reviews gathered from its community of 1.28+ million users, as well as data aggregated from online sources and social networks.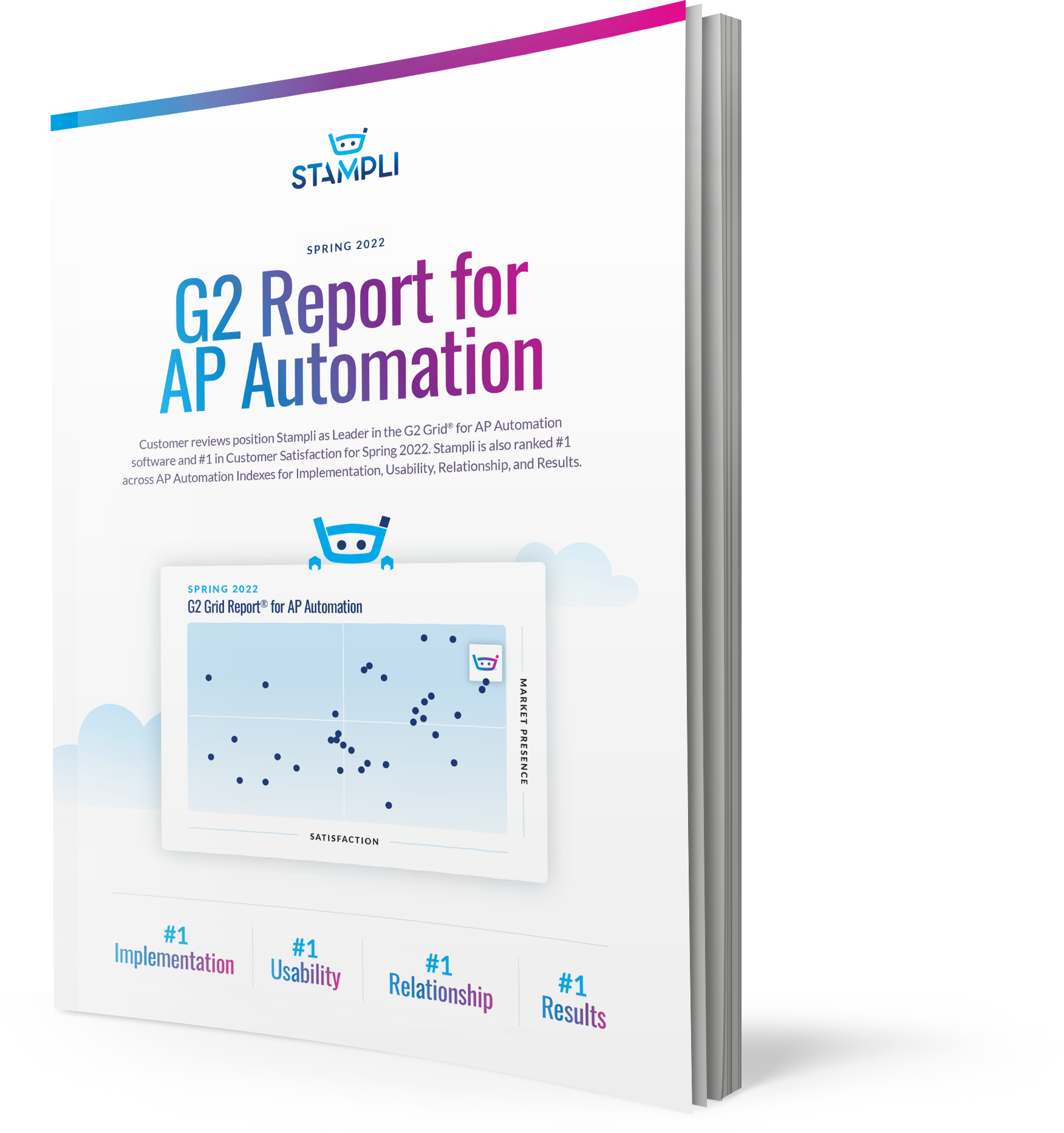 Read the G2 Report for AP Automation to learn why Stampli leads the pack in the following areas:
Grid® Leader in AP Automation, Billing, Enterprise Payment, and Invoice Management Categories
#1 in All AP Automation Index Reports for Implementation, Usability, Relationship, and Results


Want Stampli's G2 rankings sent directly to you?
Download the full report here (it's free!).
By submitting your information, you acknowledge that your data will be handled in accordance with Stampli's Terms of Service and Privacy Policy, and you authorize Stampli to send you updates about Stampli products, services, and events.